Saturday, June 25, 2011 at 12:31AM
I came across this photo and had to share. I just loved this bathroom.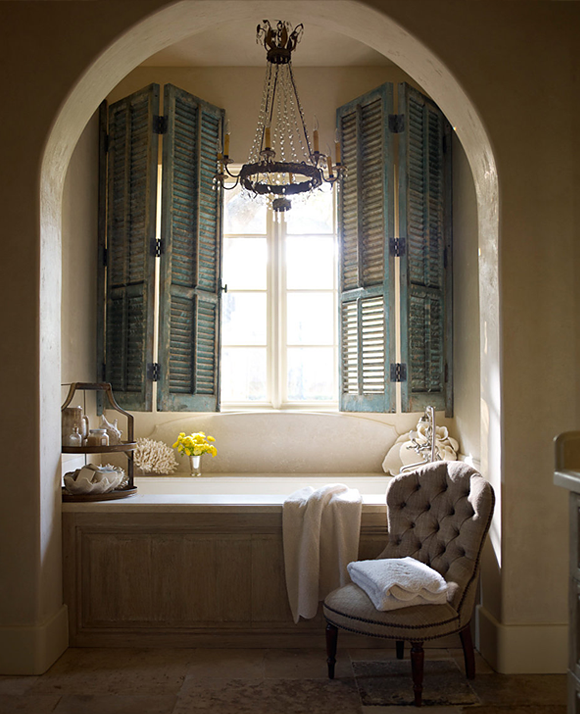 A few things to notice:
1. The recycled shutters- of course. They put everyone's super boring white wood blinds to shame! Notice how they are "too big"- it doesn't matter. They can also be too short and work as well. As long as they cover your naked body- they are perfect. ;)
2. Notice the side of the tub is wood. (not to mention that it is the furiously popular white ceruse finish wood). Builders and contractors all over seem to think you need to make "tile selection" for this area. - Well- you don't. I love wood panels on the side of tubs. Classic and beautiful.
3. Look at the beautiful architectural arch. You don't have one? Maybe you could add one. Look at your space. Think outside the box.
4. Love the chandelier, love the accessories, love the stone. Love it. Love it. Love it.
Photo from classy in the city.

Christine
|

4 Comments
|
tagged

architectural salvage,

bathroom,

bathtub,

ceruse,

chandelier,

reclaimed wood,

shutters
in

bathrooms